The best of the Tuscan Maremma
Civitella Paganico is a beautiful Maremma municipality in the province of Grosseto, to the north it borders with the province of Siena, while to the south it meets the municipalities of Campagnatico and Cinigiano and to the east it borders with Roccastrada.
The municipal territory of Civitella Paganico extends over an area of 19,271 hectares in the valley of the Ombrone river. Rolling hills and an exceptional and well-preserved natural environment are the distinguishing features of this one
The town is surrounded by a thick blanket of Mediterranean scrub, while the undergrowth is an intricate tangle of holm oaks, cork oaks, oaks, cypresses and pines. This lush environment is the perfect habitat for wild boars, roe deer, pheasants, hares and other strange creatures that inhabit the banks of the Ombrone River. Here you can admire numerous species of aquatic birds and birds of prey of rare beauty.
Civitella Paganico is a container rich in nature, art and ancient history, one of the most characteristic municipalities of the entire Tuscan Maremma. In addition to the treasure of natural beauty, the Municipality of Civitella Paganico also boasts a great artistic heritage from different eras, which still relive today in the uses, customs, festivals and food and wine culture of this fabulous land.
Book your holiday in civitella paganico
Book at the best price with booking.com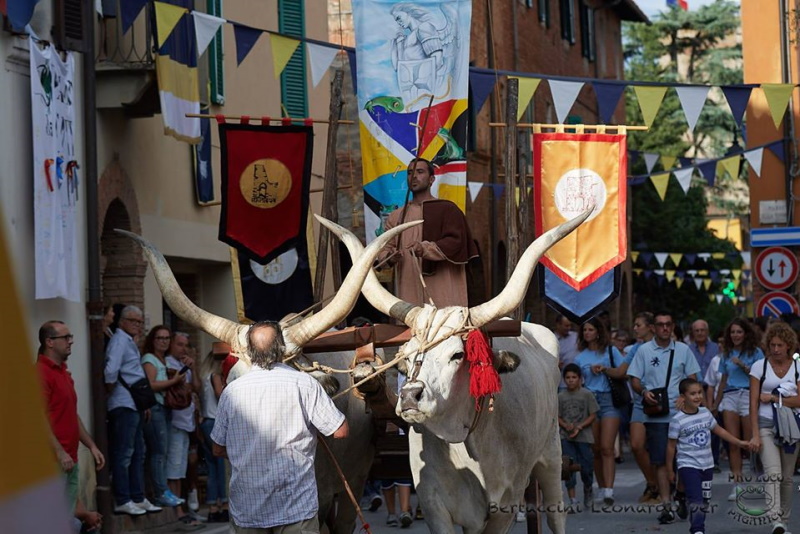 EVENTS CIVITELLA PAGANICO
Every year in the town of Civitella Paganico many events take place, especially in the summer season. A series of varied initiatives that tell the story and the uses and customs of this land, but also its great food and wine heritage made from genuine products grown in the surrounding countryside.
How to get to Civitella Paganico
Civitella Paganico is located in the municipality of Grosseto, which is a few km away. The most practical way to reach this location is by car, following these itineraries:
From the north, you can reach the town by taking the A1 Autostrada del Sole motorway, exiting at Firenze Certosa and then continuing on the Florence-Siena highway and then on the west ring road to Grosseto. Continue on SS 223 and follow the signs for Civitella Paganico.
From the south, towards Rome, on the other hand, take the Aurelia road towards Grosseto, then continue on the Grosseto Siena highway, continue on the SS 223 following the signs for Civitella Paganico.